Yes, I know another restaurant blog. However, since we are pretty busy with life right now, we don't get to go out and do other stuff. So for our 9th wedding anniversary, A and I decided to go all out and dine at Pineapple and Pearls – a 2 Michelin star restaurant that offers a tasting menu of about 12 courses. And boy was it an experience! Here are my thoughts on it!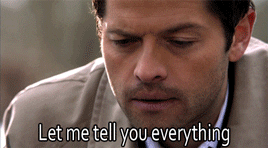 Pineapple and Pearls
What kind of restaurant is it?
It's labeled "New American" on yelp. But when we went, I don't feel like it really had a type of cuisine that they focused on. It's like a fusion of everything.
Where is it?
Pineapple and Pearls is located in DC, Capitol Hill – 715 8th Street SE, Washington DC.
How much is it?
The price has gone up. It's $325 per person. Bar seating without wine pairing is $225 per person.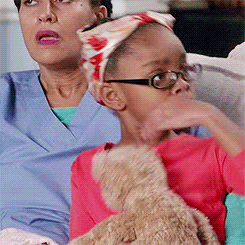 I know. I know… it's a lot! But A has always wanted to try it and when you have a hubby who is a foodie, you gotta splurge once in a while! Enter… Pineapple and Pearls! LOL
You pay when you reserve your spot. So after dinner, there's no check. You just go on your merry way. If you cancel your reservation more than 5 days before you are supposed to dine, then you can get a full refund. Otherwise, you will lose some money.
Is there Parking?
Street parking. If you want valet, Pineapple and Pearls share a valet contract with other restaurants nearby. So you can also go there, but note that you will walk a block from the valet to the restaurant.
How long is the dining experience?
When we asked one of their staff, they said up to 3 hours. I think we were there around 2 hours and 40 minutes. So make sure you alot some time for that.
Dress code?
Casual, but like not too casual. I believe they said they want you to be comfortable but also dress to impress. I wore a jumpsuit with my leather jacket and A wore a button down long sleeved shirt with dress pants.
Our Experience
Ok, now that I got some of the questions I think you may have asked answered, time to share our experience.
Basically, you walk in to Pineapple and Pearls and you are greeted warmly by the hostess in a rather small, unassuming room. It's "closed" off to the rest of the restaurant so you don't see anything going on really. They give you warm towels to wipe your hands with and then for us, a small cup of tea to taste while waiting.
Chef's Counter
Once your seats are ready, they lead you through the curtain to your seats. A loves to watch chefs at work, so he chose to reserve our seats at the Chef's counter – same price as the dining room price. It didn't disappoint. You literally get to see how the chefs create all the dishes that are put in front of you. They even personalized our seats with a nice "Happy Anniversary" card. =)
Here you are greeted by another person, I'm not sure what they are called at this point. But he or she will be your guide throughout the night, detailing everything you eat and drink. Pineapple and pearls is definitely fancy schmancy in a way that you feel personally taken care of. I mean for the price, I hope you would feel that way!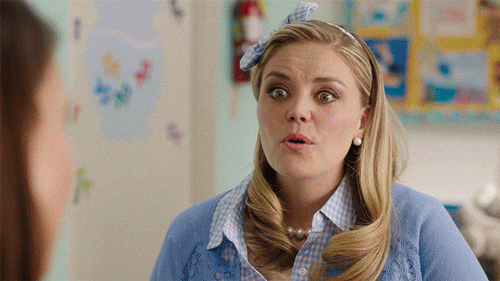 1st Pairing
Hot Milk Punch and Cocktail Snacks. The hot milk punch is milk washed cognac, citrus and burnt thyme. There were two cocktail snacks. One is a smoked A5 wagyu tallow tart, red onion gelee and rosemary. The other is Peconic Escargot Vol-au-vent, with creamed parsley and Garlic.
These are bite-sized pieces by the way. The pictures make them look huge, but literally, one bite per piece.
They were all delicious though. the cognac was warm and sweet but definitely strong. The tart was savory and light. It's a nice way to get your taste buds to wake up. The escargot was delicious! Probably my second favorite of the night. Flaky on the outside and full of flavor on the inside. It's not the "rubbery" type of escargot. It's a melt in your mouth type of goodness.
2nd Pairing
Toasted Rice Custard with Blood Sausage with burnt caramel and preserved fish peppers. This was paired with Schlenkerl Rauchbier Marzen and Atomized Oloroso Sherry which our "guide" sprayed on top of it.
The custard was pretty good! They were very meticulous with the presentation. I think this was maybe 2 bites. ;-). I don't really like alcohol too much, so I didn't quite appreciate this drink. After this, I asked for the non-alcoholic pairing.
3rd Pairing
The next pairing for Pineapple and Pearls was for the next two dishes. A chardonay/savagnin – Domaine de Montbourgeau. My non-alcoholic pairing was celery juice with cucumber and some kind of pepper. Not bad actually. Tasted pretty refreshing.
Don't worry… they refilled A's glass after he finished it ;-).
The dishes that came with it are as follows. Monkfish en Papillote (with Charleston ice cream, mussels and etouffe). Note: Charleston ice cream is a rice dish, NOT ice cream! Go figure! This was probably 3-4 bites. My favorite of the night! Savory and well flavored. The monkfish was flaky and perfectly cooked!
Then the Live scallop Mulle Feuille with fermented kohlrabi and cremini mushroom cream. Also good. Not the fave, but I do love me some scallops! They serve it on a shell. Cute! Oh hmm… I'd say 2-3 bites.
4th Pairing
This next one is Black and White Mole with House Nixtamalized Tortillas with Huitlacoche and black truffle, benne seeds, baking spices and wild rose vinegar. This was paired with Gut Oggau, Theodora, Gruner Veltliner and Welschriesling. While the non-alcoholic pairing was Cilantro, black lime, and cayenne – me likey. For some reason, I didn't get to take many pics of this pairing. I don't know why. Oops.
5th Pairing
This pairing is for the next two dishes. A got the Herman Story – 'On the road' Grenache, Paso Robles. My non-alcoholic beverage was simply called "Tonico." I don't know what it was, but it was delish.
The first dish that came with it was Smoked and Spiced Beef Tongue with fermented malt and horseradish. One bite. This was actually pretty tasty. Then Grilled Roseda Farms Beef Striploin with braised endive with smoked beef heart, cognac, tripe and green peppercorn jus with Parker House rolls. A's favorite of the whole night. The striploin was probably 2-3 bites and the bread we shared between us about 2-3 bites each.
Clearing the palate
To clear the palate, Pineapple and Pearls gave us a Grapefruit Sorbet with tarragon, chamomile, and Amaro Montenegro (for non- alcoholic, it was with bitter juices).
Last Pairing
For dessert, they gave us Butternut Squash ice cream cake with molasses, squash caramel and toasted seeds. This was paired with Domaine Rousset-Peyraguey, Aither. The non alcoholic pairing was Cranberry and maple in a quite interesting vessel.
Extras
At the end, A ordered some fancy coffee. While we were still seated, they gave us a fancy circular churro, caramel dipped gooseberry (bomb! I need me some gooseberries in my life), and a dark chocolate bon bon with honey and pickeled peppers.
Ending
At the end they gave you an envelope with the menu. They also said that they used to give you something for the next day. However, instead of that, they now make a donation to World Food Program USA that will help provide a meal to a hungry child.
Last Thoughts
All in all, Pineapple and Pearls was a great experience. But unless we become millionaires, it was a great once in a lifetime type of thing for us. Something to check off A's bucket list. Food is something A and I love to enjoy together and this was something we really liked doing together. I mean you're literally with whoever you're eating with for 2.5 to 3 hours… I hope you like whoever you're spending time with.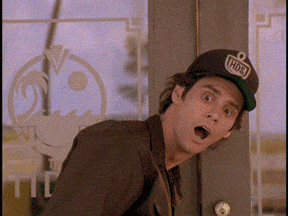 Thanks for reading and have a great rest of the day!
(all gifs are from giphy.com)