A vacation with kid(s) is not a vacation at all… sort of. Let me preface this by saying we went into this trip knowing that our almost 5 year old girl was coming to this trip. Baby bro stayed with A's parents because he isn't quite ready for the travel life yet.  We decided to hit up the San Jose-Bay Area for this particular "vacation."
Knowing that E was going, A made plans to make sure that all our activities are kid friendly. He wanted to travel further away from the Bay Area but considering we were only there 3 full days, it was better to just stay around the area.
Here's how we traveled with a toddler and what we did while we were in the Bay Area.
5 Hour Plane Ride
Flying with a toddler is no easy feat. Even though E usually does what she is told, it's hard to keep toddlers seated for 5-6 hours straight. Even I don't like to sit for that long.
So we brought toys, snacks and of course the ever magical iPad. At this point of parenting, I choose sanity over shame.
She did pretty well! She went to the bathroom like a bajillion times (ok, just twice) but she was happy playing with her toys and eating her snacks. E even refused the iPad after 15 minutes because girl couldn't stay seated for so long.
Thankfully she was small enough and careful enough not to touch the seat infront of her. Yes there were two meanies who kept looking back at us but dude, Southwest's new chairs are so thin now that even me putting my drink in the seat back pocket caused the lady infront of me to give me the stink eye. Like chill out lady, it was one time. I really think she already had the preconception that it was going to be a bad flight because there was a kid behind her. E did not cry, did not talk out loud, and touched the chair infront of her twice when she was getting out of her chair to go to the bathroom. Get a grip people! Sorry you were so perfect as a child. We all bow down to your greatness. *end rant*
Anyway,  after the flight a couple of ladies sitting across from us and behind looked at E and said "what a great little flyer you are!"  I'm petty, so of course I responded a little louder than usual – "oh thank you so much! She tried her very best!" I'm sure I got an eye roll or two from the people in front of us but oh well. Again, after becoming a mom, I have no shame and no chill when it comes to my kids. Don't mess with mama bear. I won't do anything bad, but I will be petty. LOL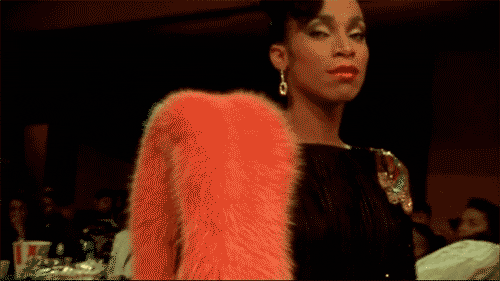 Getting Used to A Different Time Zone
Ok so the west coast is 3 hours earlier than where I'm from. So naturally I knew that E would have a hard time with the time change. I did let her stay up past her bedtime but she still woke up at 4am the first day we were there.
Don't stress too much. I slept earlier than my usual time so I could make sure that if she woke up early, I could play with her until A woke up. The man can sleep forever if not woken!
Toys helped here, as well as the iPad, since she can watch a show (usually Team Umizumi – a math show – yes, she's a nerd) while I get ready for the day.
Another advice I have is to just try to go with the flow. Either you stress about getting home "on time" for their real bedtime at home, or see if he or she can handle it and play it by ear. We chose the latter. She had no problem staying up because girl has major FOMO and would stay awake forever if she could. She then would wake up at 6 am the next day and then 5 am and then 5:30am the last day. Not too bad!
San Francisco/Muir Woods
Brenda's
The first day there, A, E, and I went to get brunch at Brenda's in San Francisco. What a lovely place! We came for brunch (so way before the lunch rush) on a Thursday, so we were able to get seated right away. As you enter the place they have a huge blackboard on the right side where people can write their names down when waiting for a table.
The hostess was very nice and politely let us know that everyone has to be present for our party to get seated.
Their signature dish is their beignets – we got the plain, the apple pie flavor, the nutella flavor and one savory one which had crawfish in it. I'd go for the sweet ones over the savory one, but the crawfish wasn't bad. We also really loved their shrimp and grits. I chose to get an omellette which is nothing to write home about but you know, not bad. We usually don't get our kids their own stuff and just share with them but hey, it's vacation for E too, so we got her chicken and biscuits. The chicken was crispy and the biscuit flaky. She approved! The fries were good as well.
I recommend coming here when you visit SF. It's great!
Muir Woods
After that, we decided to hit up Muir Woods. This park is famous for having a lot of tall Redwood Trees. True story: I told my mom we were going to the Redwood Forests and first thing she says back is "Is that where Robin Hood lives?" Gotta love her! She funny!
This is definitely kid friendly to a point. There are trails that are paved well and is good for parents with strollers. You can also choose different trails that would either go 1/3, 1/2, or a full way around the forest.
We enjoyed walking together and E seemed to like nature more than we thought she would. She walked the whole loop! Be aware that the bathrooms are near the "base camp" so if you have a toddler that you know pees a lot, you may want to put on a diaper on him/her. E didn't need it this time but you never know!
South Bay Area
Kunjip Restaurant
There are some Korean Restaurants in the San Jose area. Kunjip was recommended to us by a friend who used to live near here. It mostly has soups and 4 meat dishes. We decided to get the soups because we had a pretty heavy brunch.
I'm not sure how I feel about it to be honest. I got the kalbi tang which is a beef rib stew. The difference with this soup and other kalbi tangs that I've tasted is the jujube infused broth. I don't think I like the jujube taste, but if you're into that, this may be a winner for you. They definitely give a lot of meat and you will be full if you eat it with rice.
We also got the Sulung Tang which is an ox bone soup with white noodles. Typically, you add salt/seasoning to it because the broth doesn't have a strong taste. So I did that, and it tasted fine after adding the salt. But I definitely still hungry after eating this. So you may want to order something else with this.
Overall it was ok. It's not my favorite, but the soups aren't bad and it looks like from other reviews that the meat dishes are also good.
Creamistry
We couldn't be on vacation and not go to dessert places. Other than the bajillion bubble tea places in the Bay Area, I wanted to try some fancy schmancy ice cream place. So when I saw that this place used liquid nitrogen to make their ice cream, I had to bring E so she could see it.
Overall, the experience was cool. As for the ice cream, I would recommend going for the flavors that are more plain because we got the fruity pebbles, the cheesecake with cheesecake pieces and the taro with mochi. You can choose to have your toppings mixed in or just on top. Both the fruity pebbles and the cheesecake ice creams were pretty overbearing – we had the toppings mixed in. The taro was the tamest flavor and it was pretty good – we had the mochi (which also has a mild flavor) just on top of the ice cream.
The Source
The next day, we started our day by going to "The Source" to get some vegan, organic acai bowl. We so fancy, I know ;-). This place is pretty cool. There's only 3 little tables inside, and one huge table outside. The fourth wall facing the street is a huge garage type of deal which opens up, opening the front of the store fully.  The decor gives off a cafe type of deal.
The acai bowl is delicious! Lots of fillings and you'll definitely get full with just one order. The juices are kind of expensive so maybe skip that if you can. We didn't get their coffee but it looks pretty legit so get at your own risk =).
Happy Hollow Park & Zoo
Since we did travel with E, A found the nearest zoo he could find from where we were staying.  It's a zoo and amusement park for kids.  I mean what more can you want? Bear in mind that I did say "for kids."
The zoo isn't big at all. The largest cats they had was a jaguar I believe and there are not larger animals. You will see capybaras which are totally awesome rodents. Lemurs and other small mammals, tortoise, vultures, and other birds. They do have a petting zoo with overly aggressive goats and really timid sheep.
Another cool thing they had was when E got to meet their resident tarantula and hedgehog. There was a learning session and they told us all about these pretty cool creatures.
After that, E was all about the carousels and the rides. These are included in the price so your kids can ride these rides as many times as they want. That's a plus for me because if carousel ride admissions these days are esssspensive!
Din Tai Fung
It's not a vacation unless A gets to satisfy his food cravings. This restaurant has a Michelin Star and is located inside the San Jose Mall. They are famous for their dumplings. So of course, we had to make a trip there.
Although we waited quite a while, a nice tip is that you can "reserve" via yelp and if you get there within 15 min of your yelp reservation, the wait supposedly isn't as long.
You can see the cooks making the dumplings right at the front. And when you enter, it's probably the cleanest Chinese Restaurant that I've ever been to. The servers are so nice and the place is just very welcoming.
We got a lot of food! Cucumber Salad, 3 orders of soup dumplings (pork, and crab & pork combo), sauteed bokchoy, this peanut noodle dish (I forgot the name of the dish), beef noodle soup, shrimp fried rice, and spicy shrimp wontons.  Ummm yes please.
The difference between this place and other Chinese restaurants is that even after stuffing our faces, we didn't feel that feeling of heaviness or being overly full. I noticed that these dishes were not as greasy as other Chinese foods and that their ingredients are really fresh. This is something I'd definitely be visiting again when we go back to San Jose.
Sunnyvale Farmers Market
Parking was a nightmare but this Farmers Market is massive compared to anywhere near where I live. Tons of places come and show off their awesome businesses. I fully support this and would totally visit here whenever I can.
San Francisco
PPQ Dungeness Island
Back to San Francisco, we hit up PPQ. We've heard such great things about this place and this is the one restaurant I was really excited to try. Seafood is my weakness. I totally wish that crabs were part of my daily meals.
Dungeness crabs are massive! If I were to compare it to how much meat I would get from a #1 male blue crab, I would say it could be about 3-4 times as much meat. We ordered the roasted garlic dungeness crab, the house garlic noodles, and crab meat fried rice.
All three entrees were delicious. The house garlic noodles were very flavorful and the crab meat fried rice definitely did not skimp on the cram meat. The dungeness crabs were also good. However, this east coast, Maryland girl is still all about the blue crabs. The meat of the dungeness crab is not quite as tender as the blue crab but it was still quite delicious. You have to at least give this place a go =).
San Tung Chinese Restaurant
I know… it looks like all we did was eat… but when your husband has an endless appetite, this is what happens. This place is famous for their chicken. We came on a Monday at around 5:45pm and there was already a 1 hour wait.
Even when our names finally got called, the place was packed. It's almost like a big hole in wall type of place. It's not clean by any means, but you can tell that people that go here don't care about that kind of stuff because they know the chicken is that good.
We ordered the chicken and some good ol' jajangmyun – noodles with black bean sauce. I mean, the thing is I wasn't blown away by the chicken. It's good. It's not a 1 hour wait type of good. But I can tell you that the ja jang myun was bomb. Like legit one of the best that I've tasted. Still not a 1 hour wait type of good, but definitely worth a visit.
Bubble Tea
The Bay area is full of bubble tea places. So I went ahead and tried three different ones for each of the 3 full days we had there. Here are the ones I tried.
Teaspoon
Probably my favorite out of the three that we went to. The boba here is lightly sweetened and had the best texture out of the ones we went to. They also had interesting flavors. The ones we got were very refreshing. We got the Creamy Jasmine and House Milk Tea – both with the "less sweet" version.  You can definitely taste the tea in it but it wasn't overpowering and didn't have the bitterness taste to it.
Urban Ritual
We didn't know where to go in the city so we yelped and this little gem came up in our searches. We all thought it looked interesting so we went ahead and tried it. It wasn't bad. You can also choose the sweetness level and when I thought mine was too bitter, I was able to bring it back to the baristas and they were able to increase the sweetness level of the drink. The boba was ok.
Happy Lemon
Back in San Jose, this one is known for the cap cream on top of the drink. Unfortunately, our was mixed right into our drink so I can't completely say that I tasted the difference between this and regular milk teas that I've bought. The drinks weren't bad though and the boba was also consistent in its texture.
Closing Thoughts
This trip was great in that we got to visit our loved ones and we were able to go to lots of different restaurants and activities. The hardest parts were that E woke up early every morning and then getting her adjusted back to our regular time zone when we got back from the trip.
There wasn't a day that where we were not tired because E is not the easiest to sleep in the same room with. Yes, traveling with a toddler is definitely not a real vacation. However, I did love having her with us and seeing how excited she was when we would try something new. It's just a different kind of fun. And I love making these kinds of memories with her and with baby brother in the near future!
Thanks for reading the longest blog ever and have a great rest of the day!
(All gifs are from giphy.com)