Hoping I'm not too late to the party, Michelle Phan has launched another product for EM Cosmetics! I was so excited try these because as some of you may know, I love the products that she has put out since revamping EM Cosmetics (See my reviews here and here). This time it's for brows! Here's my full review on the EM Cosmetics Fine Liner Brow Pencil!
What is the EM Cosmetics Fine Liner Brow Pencil?
The Fine Liner Brow Pencil is part of EM Cosmetics Brow ID Collection – which includes the fine liner brow pencil, the micro-fluff sculpting, and brow cream. The last two, I really am not used to using so I don't think my review on those would be valid. I have been using brow pencils though, so I figured it would be good for me to compare the ones I've been using to this one.
Their website boasts that the Fine Liner Brow Pencil has a buildable formula, and has an oval shaped pencil which will help with mimicking the look of brow hairs. It also states that it is cruelty free.
Now let me just say that for me, brows are the hardest to do when it comes to make up. So I'm still a noob when it comes to applying brows. However, I do find that I have more control with thinner brow pencils than thicker ones.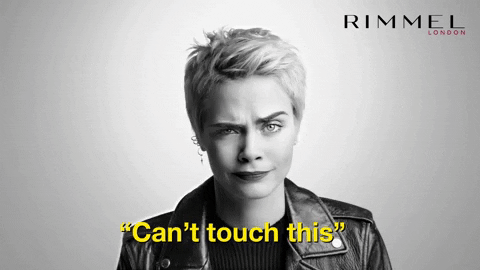 The Packaging
I bought 2 Fine Liner Brow Pencils – one in light taupe and one in brunette. It didn't come in the usual box that I'm used to, but with such tiny products, it's good to know that EM Cosmetics isn't being wasteful. It came in a black padded envelope, wrapped in black tissue paper as always.
The boxes for each Fine Liner Brow Pencil are rectangular, much like boxes for their lip products – only a bit thinner. It's sleek, simple and classic.
Once you take out the pencils from the boxes, they are white with black trimmings and gold letterings. Cute! You get the pencil on one side, and the spoolie on the other side. 
Time to Try Them On!
Ok, so I typically like to go pretty light on my brows so I've only tried the Light Taupe. But as I don't have a range of colors because momma don't have the funds, I am going to let you know now that swatches are not going to be on this review.
Here are my befores and afters!  Gimme a break!
The Review
I figure the best way to review this is to compare my experience with other brow pencils. Before this, my holy grail was Benefit's "Precisely, My Brow Pencil Ultra Fine Shape & Define" Pencil. 
The Amount of Product and Price
EM Cosmetics' Fine Liner Brow Pencil has 0.001 oz of product for $18.00. Compared to Benefit which has 0.002 oz of product for $24.00. 
The Tip
EM Cosmetics has an oval tip, while Benefit's Brow pencil has a circular tip. The oval tip helps with filling in the brows, but also helps to create the hair-like strokes depending on which angle you choose to use.
The Formula
The formula of the Fine Liner Brow Pencil is also nice – similar to Benefit's in that it's not too soft, and is pretty buildable. As you can see in the pictures, the light taupe is pretty pigmented and I was able to build it up nicely to cover the patches of my eyebrow that was not there.
The Staying Power
I had it on for about 4-5 hours the day I tried it out. And I must add that I don't usually touch my brow area, so it stayed on pretty well. It doesn't say on the website that it's long lasting, but it definitely stayed on pretty long.
The Bottom Line
To be perfectly honest, I didn't see much difference between my last favorite and the Fine Liner Brow Pencil. Benefit has twice the amount of product but EM cosmetics is 3/4 the price (so technically Benefit is cheaper).
So at this point, it's really just really your preference. For me, I like to support Michelle Phan's brand. But I'm also pretty practical. So I may stick to the "cheaper" alternative but will definitely not say no if I ever get them in the mail… Just saying.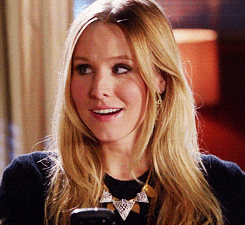 Thanks for reading and have a great rest of the day!!
(All gifs are from giphy.com)