Happy New Year everyone! It's been a while since I've written a post and I've really been itching to write about our first trip to Disney World with the kiddos! I wrote a really long one but decided I may just have to write about the highlights because it was looooooooong!
But before that, I just wanted to thank everyone who has followed me on my blogging journey. It's been hard coming up with content because I get caught up with what I think people may want to hear instead of focusing on writing about what I feel like writing about. So this year, my goal is just to write. Without thinking about what may be a "hit" or what may start to "trend."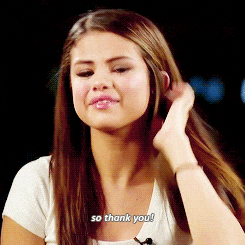 I started blogging because I wanted to share my adventures as a mom, but also to share my adventures as an individual. If it happens to put a smile on someone's face, then all the better! So here's to 2019!! Looking forward to writing more about things that give me joy! Thanks again for the follow!!
Disney World
This past Christmas, my family and I went to Florida for our annual Christmas family reunion. Since this is the first time our little ones have been to Florida, A and I decided to suck it up and go to Disney World! What an adventure for sure! Here are some of the highlights that happened during out trip there!
JK it wasn't that bad… haha
Animal Kingdom
Can I just say that Disney World is a machine?! The way everything works from the trams that take you to the parks and back to the parking lots, to the staff that notices the small things and make sure that you feel special. No wonder people call it "the happiest place on earth!" OK! So yes, Animal Kingdom. This is where A and I went "solo" with our little family. Everyone else went to Universal and we took E and baby bro (let's call him J from now on) here because we know they love animals. We were not disappointed!
They loved the shows especially The Lion King and Finding Nemo. I mean who knew a 2 year old can sit still in awe for a whole 35 minutes? J enjoyed the shows so much he kept yelling "more" after each show we went to.
Lion King
Guys, legit, go here. E and J were staring open-mouthed the whole entire time. It's basically songs from the movie with lots of tumbling and jumping and dancing! Here is J… who even taught him how to clap like that?!?
Pandora
We didn't do the Flight of the Avatar – couldn't get a fast pass to it and then the line was like 4 hours long! But we were able to go on the Navi'i River ride. Reviews showed that adults didn't really like it, but the kids loved it so much! A boat ride in a cave with lots of glowing lights? Yes please!
We also indulged in the Night Blossom Drink! One of my good friends recommended I try it, so I did and I heart it. The kids loved it too. Limeade, apple, and pear flavors with popping passion fruit flavored bubbles? Yasssss! It also makes for a great insta pic… just saying.. if you're into that…
Finding Nemo
It's the whole movie in 35 minutes. Loved it. E got a little scared of the shark scene… but J was all about everything. I can't believe this boy sat through the whole thing. Ok Disney, I see you.
My Thoughts on Animal Kingdom
It's definitely a lot harder to get around with kiddos. Yes, bring them strollers. It's super helpful. Also, note to self, E and J both have major FOMOs and don't want to miss out on anything. So yes, J will forego his nap… but also know he will break down as soon as you get home… it was a rough night.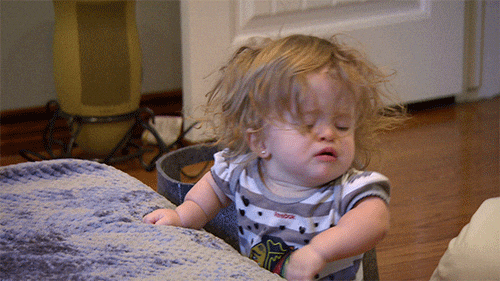 Magic Kingdom
I love this place! I LOVE THIS PLACE! If E and J weren't with me, I would still love this place. Here is where E got her fill of princesses while also being treated like a princess. She was one happy kid. J didn't nap his usual 1-3 pm but fell asleep during dinner and then woke up hangry… yayyyyy! This was also the day that 15 of our family members joined our family of 4 to enjoy the park together!
Ok Disney… I see you and your awesome lights!!
The Rides
We rode a few rides – Buzz Light Year, Winnie the Pooh, the Carousel, Peter Pan's flight, and of course It's a Small World (my mom's fave). The fast pass saved us from waiting too long in a few of the lines. This is when 19 of us would go through the fast pass lanes to enjoy the rides together. I loved it! It reminded me of when I was little and our whole family would wait in line together. This is when the cousins would either bond or get into fights depending on the mood. Luckily, there was no fighting this time around.
Meeting the Princesses
There was a portion of the day where my mom, A, E and J broke off from the whole family, so E could finally meet the princesses. People… let me tell you! If your kid wants to meet a certain princess, make sure you stand in the correct line! Because we waited for an hour to meet Rapunzel, only to find out we were in the Esmeralda and Jasmine line!! Thankfully E didn't know any better and thought we were just gonna get in another line again after meeting Esmeralda and Jasmine.
Little did she know that her mother had to pretty much beg the fast-pass people for the Rapunzel line. I think it helped that E was all decked out in her Rapunzel outfit – hair and all, that they kindly let us through the fast pass lane (especially since no one was there). E was speechless as Rapunzel tried to talk to her, but her smile said it all – her dream had come true. My heart melted when I saw that.
Enchanting Stories With Belle
Ok guys, I had to single this one out. There wasn't a long wait for this one and honestly, I thought it was going to be a total dud… but guys, if you ever have a chance to take your kiddos here… do so. They get the kids involved and they get an up close and personal time with Belle!
I loved it because E and J volunteered to be in the little story… this momma was so proud that J didn't cry because the whole trip, he only wanted to be with me. So I was so proud to see him up there. I really think it's because E was up there and he saw that she was having fun so he's like "ok me too." And my personal favorite, A, got picked to be a knight. The last person that would volunteer for anything that would make him be in the spotlight… but he did it for the kiddos and I loved it so much I had to write separately about it.
That Dole Whip
Ummm, O (my friend) is the best. She recommended this and I wonder why of all the years I've been to Disney when I was younger, I have never had it before. Guys, get it. It's legit. It's basically soft serve pineapple ice cream. And if you think it's too tarty, get it mixed with vanilla ice cream and you're good to go. Legit. Get it!
My Final Thoughts on Magic Kingdom
I can't even. What can I say? I love this place. The shows were great! Beware of Mickey's Philharmonic though – it could scare a 2 year old because of the loud cymbal sounds. Speaking from experience of course. Lol.. but otherwise, the shows were great and over the top and awesome. I loved them all.
Yes, it's a lot harder with the kiddos. But I can tell that they really enjoyed it and if you can take them being whiny and cranky from lack of sleep/tiredness, then I really think you ought to try it.
Finally…
Ok, that was longer than I thought it would be… but trust, it was way longer. LOL.
When I was a kid, I totally enjoyed all these rides and shows and stuff. But truly, I only remember snippets of it. As a mom, I don't even remember what happened in any of the rides or the shows… what I do remember are E and J's faces – their smiles, their awe, and their cheering. I guess that's what my mom remembers when she took us when we were younger. I think that because of the way her face lit up every time E and J were awed of something. And I know that because of the way I felt when I saw their faces light up.
So yes, A and I were exhausted… but we both agreed that the best part of that trip, was watching E and J. We also agreed that we would have to go again without the kids so we can enjoy it for ourselves… hahaha.. just keepin' it real yo! Disney is not just for kids ok??
Thanks for reading and have a great rest of the day!!
(all gifs are from giphy.com)