Since the weather has been mild the past week or so, we've been trying to find things to do outdoors. Last week, I wrote about Clark's Elioak Farm in Ellicott City. Though I loved everything about the farm, we wanted to go somewhere closer to home. Enter Homestead Farm.
Homestead Farm
Homestead Farm is located in Montgomery County, Maryland, specifically in Poolesville. I don't have stats on the acreage of this farm but it is rather large. Their pumpkin patch is one of the biggest I've seen.
On their site, you can see when fruits are in season so you can pick the time of when you want to go.
Cost? Admission is free! So just visit and see what they've got there =) The following is what we saw when we came in mid-October =)
Hay Ride
Like legit hay rides. During the weekends. You sit on a truck bed with hay and is pulled by a tractor! It's great! Ok it's $4 per person and free for under 2 year olds. What's cool about this place is it's a 20 minute ride all around the farm! The view is great and if company is awesome, then this ride is definitely fun! Ok Homestead Farm, I see you.
Petting Zoo
Not completely a petting zoo. You don't really pet the animals but you do get rather close to them. My favorite is the little tiny spotted piggies. The kiddos definitely enjoyed this part and even the adults loved looking at the animals. A cool feature are the ramps/climbing places for the mountain goats! I like the fact that Homestead Farm thought about this feature. They also have chickens, more goats, and alpacas.. or llamas… I have no idea.
Apple Picking
Or fruit picking really. October is for apples. During the time we came, Pink Lady Apples were in season. There are tons! Just walk through the many aisles of apple trees and you can fill up a bucket in a short amount of time! Also they make for great pictures, okkkaayy?
Market
All the farms have great markets! This one is pretty big with lots of produce and jelly! They also had caramel apples! YUM!
Final Thoughts
There aren't as many things to do for kids as far as activities. But Homestead Farm is huge. You can still have your kids see many different things in the farm. It's also nice because you get to spend time with your kids in some form of nature. I definitely loved seeing baby bro run around, looking at his surroundings. Good deal Homestead, good deal.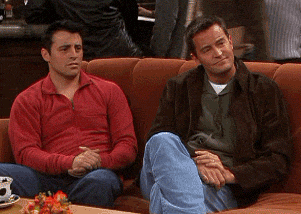 Thanks for reading and have a great rest of the day!
(All gifs are from giphy.com)