Ok so I've talked about how my skin has been breaking out like crazy since having my second child. I've also reviewed the Clarisonic Mia 2 and how it's helped a bit with my breakouts. This time, I'm going to talk about the 10 step Korean Skin Care Routine. This was huge for me because how does one review each product if I'm using all of it at the same time?? So I won't! I'll just take you through the steps and as a whole, let you know how it worked out for me!
What is the 10 Step Korean Skin Care?
Kbeauty is trending nowadays because most Kpop stars are known for having the smoothest, flawless faces.
However, I do want to stress that I know many Korean friends who have great skin that don't use Korean skin care. So genes may also have something to do with it.
With that being said, I still wanted to try it because as a mom, I rarely have time to go out and get a facial or go to a spa so this is my way of getting my own relaxation time at night.
The 10 step korean skin care includes: an oil based cleanser, a water based cleanser, an exfoliating scrub (2x a week), a face mask (2x a week), a toner, an essence, a serum, eye cream, lotion, and sunscreen (in the morning).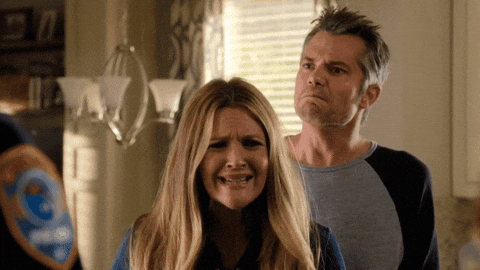 Yes, that is a lot. The first night I tried it, it took me a total of 20 min (without the mask). The next morning, it was 10 minutes (without the exfoliator, and without the mask). After I was used to the steps it took me 9 minutes at night (plus 5 with exfoliator or plus 20 min with mask), and 6 minutes in the morning. Not bad.
The Products
You can probably buy these things separately. But because I'm a noob and these things are esssspensive, I bought the 10 step korean skin care (for combination skin) pack at SOKO Glam.  Here are the products that they chose for me:
My Expectations
For me, acne is my biggest issue. But more than that, I also wanted to decrease the appearance of scars and sun spots on my face. I want my face to be brighter and more moisturized. Lastly, I wanted to decrease the appearance of wrinkles on my face, especially around the eyes.
That sounds like a lot but I mean I spent $200 on the set so I mean it better do at least half of what it claims!
The First Day
Here is my face on the first day. As you can see there's lots of acne scars and lots of sunspots on my face.
Before trying this skin care,  my routine would consist of an oil cleanser, water based cleanser using the clarisonic, toner, lotion, then eucerin cream on the dry spots on my face. My face would feel pretty sticky but since I was going to bed anyway, I didn't mind.
After the first time trying the products, I didn't notice any major difference in the way my skin felt except for the fact that my face didn't feel as sticky or greasy. Note that I still used the clarisonic for the water based cleanser and spot treated one big dry spot on my face with the eucerin cream.
The Next Day
I woke up a little scared because I wasn't sure if I was going to see any redness or rashes. They say you should test things out on your skin first but I didn't to that. But I'm a "go big or go home" type of gal so there you go.
Luckily, no breakouts. I did the day skin care routine (double cleanser, toner, essence, serum, eye cream, moisturizer, and sunscreen) and did my makeup as usual. I don't do foundation and I stopped using the tinted moisturizer last month, but NARS concealer does the trick for me to cover up the pimples and the dark circles around my eye. Yay for make up! I didn't notice any difference with makeup application after the new skin care routine. I did notice that my skin had a subtle brightness to it.
That night though, I did notice that I was breaking out a little on my forehead. I wasn't too worried though because I read somewhere that every time you change your makeup routine, you could expect some breakouts in the first week or so.
After 1 month
Throughout the first month, my skin felt cleaner and more moisturized. I also saw that my skin was brighter (not as dull-looking). However, my main problem – acne – came and went and came back again. I don't think the products made it worse, but I don't really think they made it better (acne-wise).
After the 1st month, my skin did look good, however, I wasn't sure if it was because of my cycle (ya know what I mean ladies ;-)), or because of the products itself. So I kept going into the second month just to see what happened.
After 2 months
So the pictures below show the results after weeks 5, 6, 7, and 8. As you can see, my face definitely looks a lot brighter. I used the same lighting and location each time so it wouldn't skew my results. I can't really tell if it took away my dark spots. But I know that the larger dark spots are still there (rows 2 and 3 below).
My biggest issue is still the acne on my forehead. I definitely still have major breakouts on my forehead. Maybe they are not as big, but I have so many little bumps on my forehead! I don't know which is more annoying!
Overall Assessment
My Expectations
From my expectations, I think this 10 Step Korean skin care routine hit a couple of points. My skin definitely feels more moisturized and as you can see from the pictures, my face is definitely brighter. Not oily-brighter, but just brighter in that I felt like it has some "glow" to it now. As far as wrinkles, the camera can't pick it up, but I did notice a slight improvement in the fine lines around my eyes. They don't seem to be as noticeable as before.
However, I think the 10 Step routine also missed a couple of points. I'm not quite sure if my sun spots went away though. I feel like they stayed about the same. My acne… oh man… I wished so bad that it worked. I even tried to switch up the serum between week 6-8 to see if it would help and it looks like it either stayed the same or made it even worse =(.
The Products
Most of the products in the 10 step korean skin care routine I bought, lasted about 1.5 – 2 months. I did the recommended regimen, which is a morning and night routine every day. The eye cream and the essence are what I have tons of leftover – I think they can last 1-1.5 more months. The toner and the oil-based cleanser are what I had to reorder after 5 – 6 weeks. Also, there is only 1 sheet mask. Luckily I had some other sheet masks so I was able to 2 the recommended 2 sheet masks per week. That can get so expensive! My favorites are the water-based cleanser, the eye cream, and the toner. I felt like the Neogen Green Tea Cleanser was effective in cleaning my face.  The Missha Time Revolution Toner also felt very refreshing and when used with a cotton ball, can pick up the last bits of dirt on your face that the cleansers/clarisonic didn't get. The Benton Fermentation eye cream is also very soothing and does not feel greasy at all. I really feel like it decreased some of the fine lines around my eyes.
Would I Recommend It?
If you're skin is not acne-proned and you just want something to brighten your skin and make it more moisturized without breaking you out, then yes go for this 10 step korean skin care routine. But for me, I just wouldn't pay this much if it didn't have the effect I wanted it to have. My acne is still a problem and though I did like the brightening effects of this 10 step skincare, I think I will just keep the toner and essence for that purpose.
Thanks for reading and have a great rest of the day!
(all gifs are from giphy.com)