This one is a more personal blog post. When I started blogging in 2013, it was a way to let family and friends know about my life as a mom. I wanted to share all my adventures with E and then when baby bro was born, with him as well. I loved it because I felt like even if I don't get to see some people in my life that often any more, they can still sort of catch a glimpse of what's going on if they decide to read my blogs.
Then I took a break from blogging for a bit but when I decided to come back to it, I thought I should publicize it to also share these adventures with others who could be strangers but who could be going through the same things and we could laugh or commiserate together.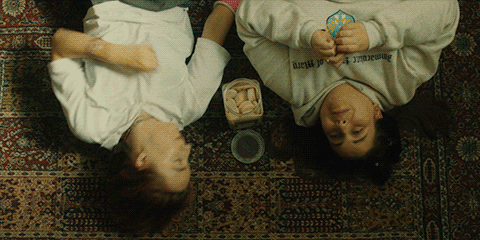 However, I had trouble personalizing my blogs without divulging too much information to protect the privacy of my children and to an extent, my husband. So here's my first attempt at trying to be more me while also protecting my kids' privacy.
A New Adventure
I've never gone on trips by myself with any of my kids. It's always been a fear of mine that I would not be able to "control" them and they would run around and get themselves hurt, hurt others, or my worse nightmare, get taken away from me. I know, I always think of worst case scenarios. You don't?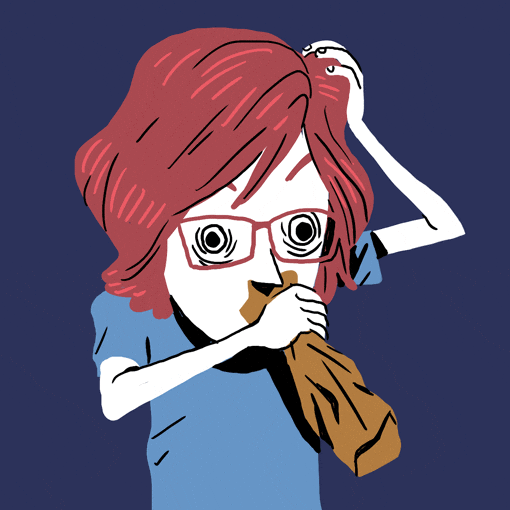 But E is now 4, about to turn 5, and I really wanted to go visit a friend of mine whom I haven't seen in such a long time. I felt bad leaving A with two kids, so I chose the lesser of two evils at the time. Terrible twos or 4 going on 16?, I chose the latter, thank you very much.
E can now entertain herself pretty much. Give her a coloring book, and she's quiet for at least 30 minutes to an hour depending on how new the coloring book is. Toys entertain her still. And if ever in desperate situations, yes, the iPad will come out. Don't judge me. I honestly really don't care too much about screen time as long as they're not on it all day, every day. I grew up on TV and I think I turned out ok… not that I needed to defend myself, but sometimes mama bear comes out and well, there you go… sorry… again I digress.
Packing for Our Trip
Ok, so I only decided to drive 4 hours away, and only stay the night. One small suitcase would suffice. I did manage to fill it up though.
I packed her two sets of pajamas – she doesn't wet the bed anymore, but hey, new territory means new game plan. Packed extra clothes in case anything happens. Her teddy bear is a must if traveling over night. And lastly, her hair stuff because girl has got a lot of hair. (Yes, I did forget her toothbrush, but thankfully, my friend has three kids so her house is well stocked.. phew!)
For me, just a pair of jammies, and a change of clothes would suffice. That and all the chargers that I needed for my phone, my hot spot, and my iWatch. This was also in the middle  my 10 step korean skin care, so yes I brought all of it with me!
Our Trip to Jersey
We left around 9am because in my head, that means we would miss all the traffic. Wrong. For some reason there was crazy traffic in the Baltimore Tunnel… then when we finally reached Delaware, we were stuck.
E took it like a champ! "It's ok mommy, I'll just sleep." She didn't even want the iPad. She literally sat there and just looked out the window. I dreaded the moment that she would get bored and start crying because that is what I remember would happen when we were traveling as a family.
That moment never came. She was in and out of her sleepiness. When she did finally wake up, we were finally on the Jersey turnpike after 3.5 hours of driving in traffic! She was a little grumpy but grumpy in a way where she didn't want to talk to me so I'd take that over whining grumpy.
I decided to stop for some food because I realized that maybe E was just hangry. Sure enough, we got to the stop and as soon as she smelled food, girl perked up like "hey, I'm about to get fed!" We opt for a burger and salad and she was as happy as can be because she didn't have to share with baby bro or A! Ha!
After filling up, we start back on our way and we still had 1.5 hours to go! I was in shock! But E was fed and she was happy. The last 15 minutes was the only time she kept asking "how far away are we" and "are we almost there?" questions. That, I could handle. We just turned on some Disney songs and belted out like there's no tomorrow. Disney songs?? Yaassssss!
Being with Friends and Staying the Night
As soon as we got there, my friend and I had a happy reunion. E took some time to warm up but she loved the girls in no time! They were playing and laughing and I was so happy that I decided to make the trek to visit. There's nothing like feeling at home at someone else's home. That's just how it is when you go to through PT school together. Friends for liiiiifffeee.
I was nervous about sleep time. But E was so busy with the girls that I don't even think she had time to get nervous and worked up about sleeping. My friend did give her a light up pillow which helped tremendously. I was able to go have some alone time/mom talk with my friend when our girls fell asleep. That was well needed.
The next day, E and the girls played all morning until we decided to go home right after lunch. I figured it would be the perfect timing because then E would nap on the way home a little.
Our trip home
E fell asleep 15 minutes into our drive.  I was able to listen to some of my own music while she slept for about 1.5 hours. Yes N'SYNC, Britney, and Backstreet Boys, yasssss… go ahead, judge me.
When she woke up, I knew she would have to go pee, so I made it a point to keep on a lookout for an exit. I also needed some caffeine because driving could really suck the life out of you sometimes.
She was very excited when we stopped because she thought we were going to have a burger and salad again. I had to remind her that we already ate lunch and that we were just stopping to go to the bathroom and to get a drink.
We were at Starbucks so I got her a strawberry frappuccino without the syrup and without whip cream – essentially milk and strawberry puree. She felt sooooo special when she got that. I don't think I've seen her smile wider. Ha!
The rest of the trip was uneventful. We sang some songs, ate some snacks, she watched a little bit of the iPad but got bored pretty fast, then she colored on her coloring book.
All in all, it was a pretty easy trip and I think I will take her on more trips like these because it was so easy! Did I just jinx myself? Maybe I won't take her on so many trips?? hehe.
What I Took From This Trip
This was the first time, E had me to herself for longer than a couple of hours after baby bro was born. She seemed content and loved telling me stories. Part of what I loved most about this trip is that I got to ask her some questions regarding home life.
I asked her about baby bro and how she feels about him and she told me straight up, "Mommy, I love [baby brother]. I will always love him even when he does bad things to me." I can't. So I ask her how she felt when baby bro hits her. She says she gets mad at him but that she still loved him.
I asked her about mommy and is she ok with me working. To which she answered, "Yes Mommy, you have to work so you can get money so we can have food. So go work." Ha! I mean I did tell her that once, but I didn't think she would keep remembering it. Oops… whatever, that's real life man.
I asked her about A and how she used to be so mean to him because she would only go to mommy. She tells me she will be better and not be mean to A.
This trip was tiring. I never drove this long by myself before. I also didn't sleep too well because E had to pee in the middle of the night and when I wake up in the middle of the night, it's hard for me to sleep again.
BUT my heart was full. I was able to spend some time with my friend which is always a great time. And most importantly, I was able to have some one on one time with E. I could tell she appreciated it. She was so grateful and just kept asking me if I could take her on other trips as well.
I know I won't have that all the time. I know she will grow out of the phase when she wants to hang out with me. So what I took out of this trip are the memories. Memories of E wanting to spend time with mommy, E wanting to talk to me about her toddler life, and E smiling the whole trip to and from Jersey (except when she was sleeping and when she just woke up from her naps).
There really are no words to describe how much I loved this trip. To me, this is a trip I will definitely always hold so dear to my heart. They are only so little for so long. I gripe all the time about how tired I am, but I know that this too shall pass. In the meantime, I think I'm ok being a bit tired in exchange for all the memories with my loved ones.
Thanks for reading and hope you have a great rest of the day!
(All gifs are from giphy.com)