Before I begin, I want to just put it out there again, that I am not a make up guru. However, I am a fan of makeup. I love the way makeup just makes me feel more put together and, not to be vain, but it does make me feel better about myself when my makeup is on point during the day. I also want to point out that I don't like lip glosses. But I do love me some Michelle Phan. So when I heard that EM cosmetics True Gloss lip glosses were coming out, I had to give them a try!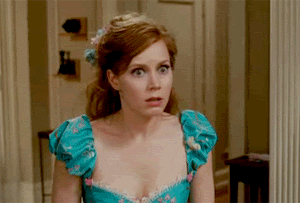 Another disclaimer is that this review is not sponsored in any way, nor am I affiliated with any of the products I mention. I bought these with my own mula so there you go. =)
What is EM Cosmetics True Gloss?
Their website states that EM Cosmetics True Gloss are lip glosses that are comfortable to wear, have vivid shades, and have brilliant shine. It also states that these glosses "subtly plumps the lips, has a luminous finish and stays vibrant throughout the day."
The formula has a gel base that maintains the shine and adds moisture to your lips. It also has a peptide complex that stimulate collagen production and repairs damage, so your lips can look smoother and fuller. Lastly, it has vitamins E and C, "and emollients to keep lips feeling soft, conditioned, and comfortable."
Lastly, their website states that you can expect their glosses to have long lasting shine, with vibrant colors, without stickiness and/or discomfort.
So naturally, I try them! That and because I'm just a fan of Michelle Phan. I mean yeah, her line before was not the best, but since she's revamped EM Cosmetics, I have yet to be disappointed!
EM Cosmetics True Gloss Packaging
Ok, so packaging seems to be real important when it comes to beauty gurus. For me, I don't really care as long as the product works. But for those interested, it comes in EM Cosmetics signature black and white box. As you open the box, you see Michelle's saying at the end of all of her youtube videos – a simple "Good luck." The makeup is always wrapped in the classic black tissue paper.
Once you unwrap it, EM Cosmetics True Gloss is packaged in a simple white cardboard box. The color and the name of the glosses are on a sticker that runs from the top of the cardboard box to the side.  The stickers are actually really easy to peel off and none of the gunk gets on the box if people care about that stuff.
Then the glosses. White lids with a golden top and see through cylindrical container. That's the best I can describe it. Gimme a break! English is my second language okaaayyy?? Here are pictures of the 4 that I bought.
Time to Try Them On!
I bought 4 out of the 12 shades. I sort of knew what colors go well with my skin so I picked the 4 that I thought would be good for me. Aurora Pink, Lotus Blossom, Red Jasper, and Ruby Wine. I tried to take pictures of the same shade in different lighting so you can truly see the colors and how they look.
Aurora Pink
This is the first one I bought. I wasn't sure if I was going to like it, so I initially just bought 1. After that, I decided to buy 3 more shades! The website describes Aurora Pink as a "sheer cool pink." Since it said "sheer" I decided to go for it because I wanted something that wouldn't be too obvious. I basically wanted a "my lips but better" look. It delivered.
Lotus Blossom
The website describes this one as a "warm pink." Since Aurora Pink did so well for me, I decided to try another pink.  This wasn't as shiny, but not necessarily a bad thing. I liked that it was a little muted down.
Red Jasper
EM Cosmetics describes this color as a "muted terracotta." What's a terracotta? Yeah, I had to look it up. It's supposedly a brownish red or brownish orange earthenware. Ok… so here's what it looked like on me. Definitely a little more brownish orange than a brownish red. Though it could be my lighting. I still liked it.
Ruby Wine
A "bright burgundy" is how this lip gloss is described in their website. I wanted something a little va-va-voom for mama's night out. Like that ever happens, but hey, at least when I wear it, I'll feel like I went out somewhere fancy schmancy. That's all that matters! Definitely more high shine than the other ones I tried. I like!
The Review
So I basically love it and would buy the whole collection if I had the money. This is why someone needs to adopt me already or make me some kind of beauty guru so I can get free stuff. I mean I don't even have to get tons of free stuff, just EM Cosmetics will suffice. But again, I digress… I do that in my blogs you see… I'm going to go into what EM Cosmetics True Gloss promises and let you know if they delivered.
"Comfortable… Adds Moisture To Lips"
The comfort. You guys, I literally hate lip glosses. For me they are sticky and uncomfortable and the ones I've tried have always made my lips feel icky. Grant it, I haven't tried many because I don't like them… BUT… I can tell you that I really do like these. They are very comfortable to wear. It's true that it's not sticky like other glosses. I mean real talk, when you smack your lips together, you know there's something on your lips. But throughout the day, my lips just feel hydrated which feels nice since I usually have chapped lips.
"Vivid Shades, Brilliant Shine"
I mean I only have 4, but the 4 that I have are great colors. They are all shiny to an extent, but not too shiny so it's very wearable and makes your lips look nice and classy.
"Long Lasting… stays vibrant throughout the day"
After eating my breakfast, I find that it's actually still on my lips. My breakfast is typically overnight oats if that matters to anyone. And when I eat it,  I don't try to save the lip gloss. I just go for it. So it's nice that it stayed one even after I ate. It doesn't last the whole day. It does leave a nice "tint" on my lips after it wear off though so that's a plus. I would say it lasted several hours before losing it's luster.
So yeah, it doesn't really stay vibrant throughout the day. Maybe if you eat without touching your lips??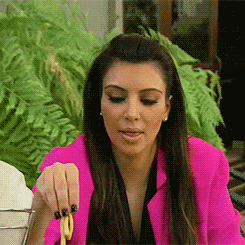 "Subtly Plumps"
I'm not sure about this. I don't think it does. But I'm really ok with that. See  below. The first picture is my lips without the True Gloss.
Other factors
The application. Ok, so since I don't wear lip gloss, I usually have a hard time putting them on. But for some reason, I found it easy to put these on. The applicator is almost like a doe-foot applicator, but with a pointy end (is there a name for this type of applicator??? see? not a make up guru). This helped me sharpen the edges after I've applied the lippie.
Transfer. They don't claim to be transfer-proof and good thing they didn't. These babies TUH-RANS-FER. Big time. So I mean try not to get it on your shirt or whatever. On the upside, it does seem to leave a nice hint of color after some of it has come off your lips. I still like =P.
Bottom Line
I would definitely recommend EM Cosmetics True Gloss. I just liked the way it made my lips feel hydrated and the colors I happened to pick compliments my skin tone nicely. No, they are not cheap, but I think that $17 per gloss is not bad compared to others out there.
Thanks for reading and have a great rest of the day!!
(For my review of the EM Cosmetics Infinite Lip Clouds, click here).
(For my review of the EM Cosmetics Fine Liner Brow Pencil, click here).
(all gifs from giphy.com)