I don't know about you, but by the time the day ends, I need a way to wind down.  Most of the time, I sit on the couch and watch TV.  After a couple of shows, it's time to get ready for bed. However, I don't really feel relaxed. I feel anxious for the next day and I feel like I didn't really do anything for myself. Does that sound familiar to you?
Why do I feel anxious? Because when I watch TV, it's like time flies by so fast and it's time to sleep and then start the day over again! Where did the time go?!
Daily Routine
This is an example of our daily routine.  You wake up, get ready for work, kids wake up before you finish getting ready, you rush to finish, then you get the kids ready. After you dress them and brush their teeths, you make them breakfast. One kid is screaming because he is hangry and wants food now, the other kid is whining because she doesn't want pancakes for breakfast – she wants bread. You feed them, if you're lucky, you stuff your face with whatever they may be eating while packing up their lunches.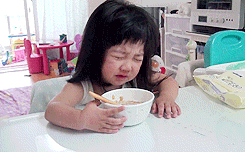 You finish packing up their lunches and then it's time to get them into the car. Need I say more on that?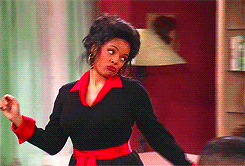 You go to work. If you're lucky, work goes well. You may even get a breather if you don't have a busy day! In our case, that's highly unlikely for the hubs who is always busy. I'm a little luckier at work because there are times when work isn't as busy and I can breathe! Then work is over and it's time to pick up the kids! We pick them up, make dinner or heat up leftovers. Eat dinner. Play with the kids. Start their bedtime routine. Put them to bed by 7:30pm. Then wash the dishes, clean the kitchen and then if there's time, wind down right? Right??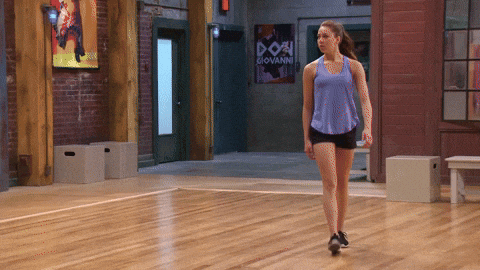 Ways to Help Parents Wind Down
Disclaimer: All of the stuff I mention here, I bought with my own money, or were gifted to me by friends. I am not affiliated with any of these items nor am I getting any kind of compensation for mentioning the products.
OK! So you've had a long day!  It's time to relax! Watching TV just seems to make the time go by faster and by the time you need to go to bed, you may still be wound up. Here are some simple ways to help wind down your body, mind, and soul in the comforts of your own home.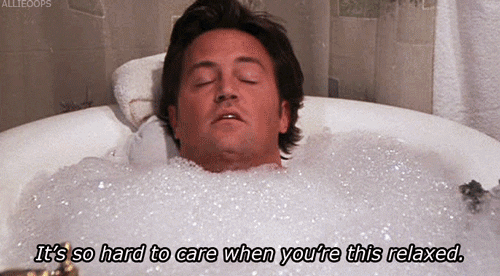 Body
1) Warm bath: Ok, so I'm not a bath type of person. I like showers because I feel like bath time takes too much time. But I've found that baths are actually pretty relaxing because it forces you to just stop everything (it could actually be good for your mind, body, and soul). The warm bath can relax your muscles and help relax your whole body. To make it more fancy,  add a bath bomb and it's like you're in some wonderful vacation!
I used a Bhe Refined bathbomb made by a friend of mine. The base scent for all her handmade/homemade bathbombs is a mix of eucalyptus and lavender! And it smells awesome y'all! The fancy ones have different types of flowers/plants that will float around in the bath if you'd like – rose, marigold, lavender and chamomile. I have pretty sensitive skin/eczema and I'm happy to report that these bathbombs didn't irritate my skin =) woot!!
(A friend and I are gonna do a giveaway which includes these awesome bathbombs! Like this post and head over to my instagram for a chance to win!) [now closed. Winner selected]
2) Facial Masks: Listen, I know some guys don't do face stuff, but real talk. They're awesome. What body parts are the most exposed during the day? Hands and Face. Take care of your face people! Facial masks also feel real good and it relaxes your facial muscles in case you were frowning all day or fake smiling at your coworkers 😉 jk jk.
I tried Nature Republic Real Nature Mask Sheet. As I said, I have sensitive skin. So I'm always scared to put things on my face for fear that I will breakout. But this one was great! It felt refreshing while it was on and my face felt moisturized but not greasy afterwards. The next morning, no breakouts! So I think these are pretty safe to use (at least so far ;-)).
 Mind
1) Podcasts: If you turn off the TV and your eyes aren't focused on anything and you're just listening to something, it actually feels kind of relaxing. While you're chillin' in your awesome warm bath, listen to something fun or relaxing. I recently just got into Jonathan Van Ness's "Getting Curious." The man is a genius and is hilarious. I don't know, it felt nice to relax my eyes and just listen. It felt like my mind was more focused and still relaxed – maybe because it was taking away the sight stimulus? I don't know man, I am not a psychologist.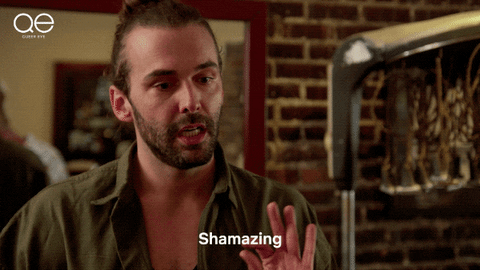 2) Reading: I'm thinking something that doesn't make you too anxious. My favorite is J.K. Rowling's Harry Potter series. I've read those books at least 3 times through. Find a book you like or something that will help your mind to just wind down. Something that won't make you think too much. Give your mind some time to relax.
Soul
1) Meditation: There's apparently tons of things you can do in a warm bath. Put on some relaxing classical music or turn on some nature sounds and close your eyes and meditate! Clearing my thoughts and just enjoying my time in the warm bath helped to refresh my soul.
I also found out that there are meditation apps you can use! I just read
HelpMamaMeditate
's blog about her top 5 meditation apps for 2018 and found the
article
interesting! Check it out!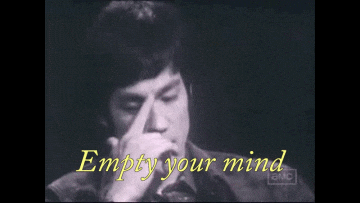 2) Reading: Ok, so, I'm talking about a different type of book here. Something that will feed your soul and make you feel "new" again. There's tons of "Chicken Soup for the ____ Soul" books out there. For me, as a parent, I'm currently reading "The Power of a Praying Parent." This book talks about giving the worries that you have for your children to God. For me, this gives me peace in my soul that my children are in good hands and that a higher power is helping us to raise them. Whatever book you choose, find something that will give you peace and that will feed your soul.
So there it is folks! These are just 6 ways to wind down after a long day of being a parent. I hope that you find any of these tips helpful and that you are able to have some time for yourself because "me time" is so important! Hopefully, you'll feel well rested and be ready for the next day!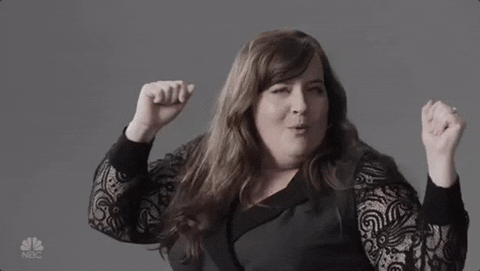 What do you do to wind down at the end of the day?
Thanks for reading and hope you have a great rest of the day!
(all gifs are from giphy.com)